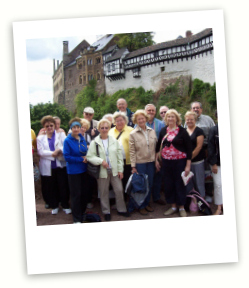 Terra Lu group at Wartburg
Europe for Groups.
Invite church groups, choirs, and universities to travel Europe, and let us take care about. Terra Lu Travel is the specialised B2B inbound supplier for Faith Based Travel in Germany. Bring your groups to Europe, and let them follow the steps of Authors, Dreamers, and Composers. Study original texts at authentic places. Or enjoy a time of leisure and peace. Terra Lu Travel organizes your group travels in Europe, tailored and just for you. Tell us where your groups want to travel, and we start working. We meet your party at the Airport, care about hotels and guides, get the tickets for concerts and events. Terra Lu Travel will make sure your guests get the best possible experiences.
Terra Lu is Terra Lutherana
Our origin is Terra Lutherana, the land of Martin Luther. But celebrating the 500th jubilee of the Reformation our focus also includes many other reformation movements in Europe. With Terra Lu Travel you get all land operations in Europe from one hand. Be inspired with our itinerary ideas for the Reformation Jubilee. Discover the routes of families and churches with our German Heritage Travel program. Or plan a tour for choirs or drama groups. With Terra Lu Travel you will have a partner which stays in the background and always knows: It's your group. Welcome at Terra Lu Travel!
Church steeples in Wittenberg,
seen from Luther-Hotel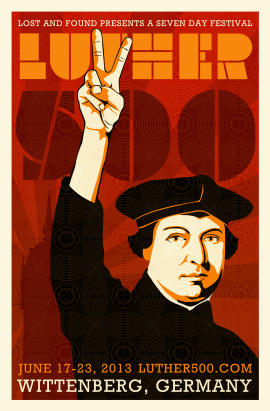 Events coming up!
Heidelberg Catechism will turn 450 with important exhibitions in Heidelberg and Aperloo in 2013. Visit it with our Exhibition program.

The Luther500 Festival is our program for youth and student groups. A one week event in Wittenberg with a lot of program like Interest Centers, servant projects, and day trips. Next will be in 2013 - read more about it here...